We travel to create memories. And we photograph to capture those lovely memories forever. Are you just back from the trip of your lifetime? It could be a holiday to the mystical land of India or a classy trip of Paris or a historical tour of Rome. Well, regardless of your destination, you would love to flaunt your amazing travel pictures to your friends and family. But before you upload them on social media, make sure all the photos are neat and are in order. Nothing is more frustrating than uploading an otherwise beautiful sunset shot ruined by a random hand. In case, your photos are marred with such distractions, it's better to edit them properly before you upload them.
The post below offers a brief on editing travel photos like a pro.
Invest in a photo editing program
The editing tools in your phone are not enough to carry heavy editing on your travel photos. It's better to invest in a photo editor program here for true spectacular photos. From removing unwanted elements in your photos to adjust the picture brightness, a good photo editing program can do everything for you. If you are looking for options, Movavi Photo Editor will make a great pick for you. Movavi is a renowned software development company and its photo editing suite has earned rave reviews from all across the world. It's a state of the art photo editing tool backed by advanced tools for professional quality photo editing. Check more details of Movavi photo editing suite here https://www.movavi.com/photosuite-download/.
Cut out unwanted elements
Check out all your photos and look for unwanted elements that you have mistakenly captured while shooting them. Is there any random shadow is your landscape shot? Have your pictures been photobombed by other tourists? Take a look and crop out all such unwanted elements to preserve the main essence of the photos.
Add contrast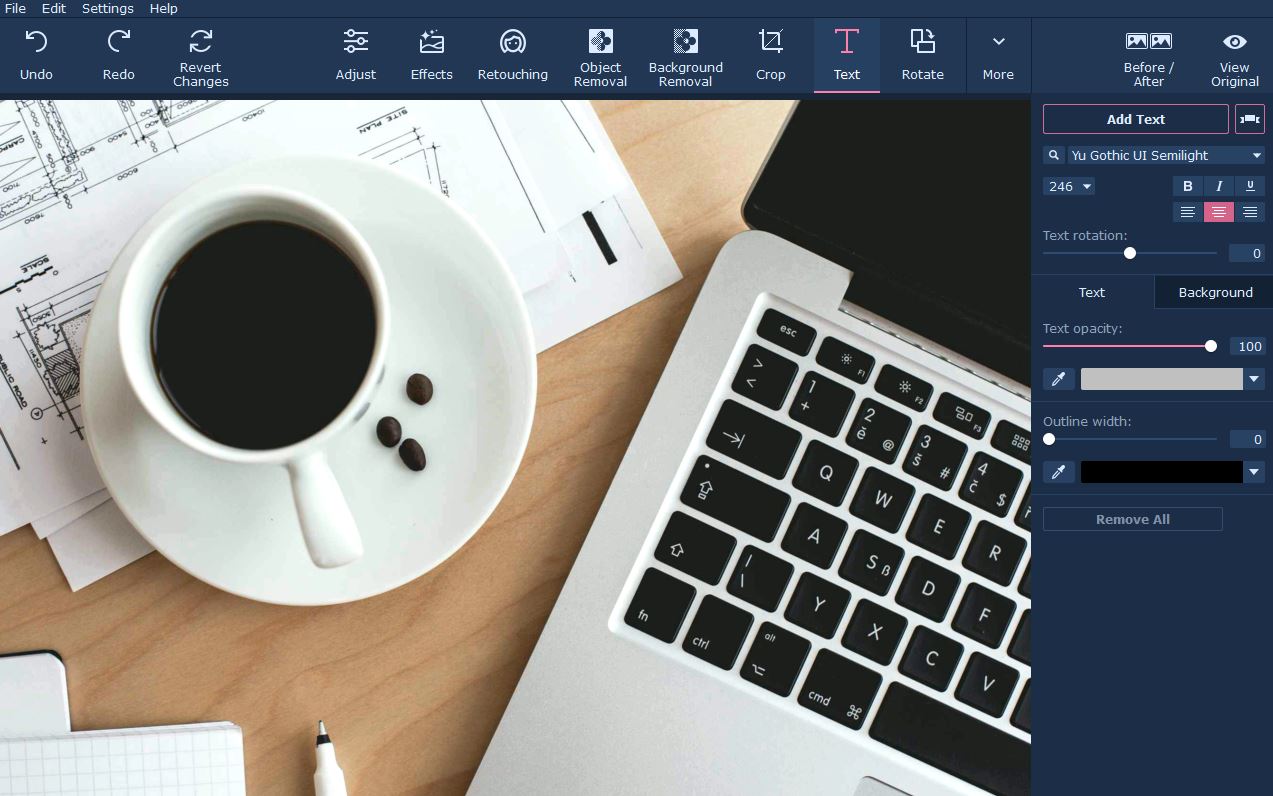 If you want your images to stand out, add some solid contrast to them. Look for contrast slider in your photo editing tool. The tip is to lighten up light areas and darken down areas that are already dark. It will make the colors richer and render some zing to an otherwise plain image. Your contrast number should be something like +25-+35.
Look for blurry images
When you travel, it's normal to try to capture shots while on move. Now, you can't stop the vehicle every time you come across a lovely view. The only option here is to capture the moment while on move. And, consequently, a lot of travel pictures come with blurry images.  You may too have some blurry shots in your album as well. So, make sure to straighten the problem before you upload them.
Your photo editing program will have an "unblur" tool in its menu. Make use of that to fix your blurry photos.
Add special effects
Some travel photos are always more noteworthy and hence must be flaunted with a special touch. For example, the shot of candlelight dinner that you enjoyed at Paris on your anniversary trip. You can add some extra punch to them by adding some hearts to the photos from the special effects tools of your photo editor.